Crawl Space Mold Removal
Quality Crawl Space Mold Removal Services In Central Indianapolis
Mold Removal Indianapolis is a leading crawl space mold removal in Central Indianapolis. We have experienced professionals who perform quality crawl space mold remediation services within the shortest time possible.
We use effective techniques and tools to eliminate both invisible and visible mold problems in all the affected areas of a crawl space in a property. Because of our wide experience in mold remediation service, we can easily detect numerous warning signs of mold issues and sources in your crawl space area.
Our mold removal experts will evaluate the cause or reason for the quick spreading of the mold problem in your property; it could be a result of plumbing leaks, excess moisture, water damage issue, sump pump failure, or other problems. We can also detect if the mold growth in your property has affected its structural components. Crawl space areas are an excellent breeding ground for mold growth because mold does not need sunlight to grow.
Our Crawl Space Mold Remediation Services
It is not always easy to detect crawl space and basement mold because they are areas that we pay little attention to whenever we are inside our properties. Crawl spaces are especially vulnerable to mold growth because they accumulate high humidity and moisture levels. The process of crawl space mold removal will involve:
Immediate Response From Our Team
We will immediately respond to your call and get to your property to assess the crawl space mold problem. Our modern communication channels and ready-to-use equipment will enable us to immediately respond to your mold problem in your house or property.
Mold Assessment
We will assess the entire crawl space area, including the spots that you cannot easily see. The best technique that we use is finding the moisture source to locate where the mold problem started. We can easily spot mold spores that thrive in high moisture places and spread to other parts of your home when released into the air.
We will use our advanced equipment and tested methods to cover every part during your crawl space mold assessment to ensure we have documented all the affected areas.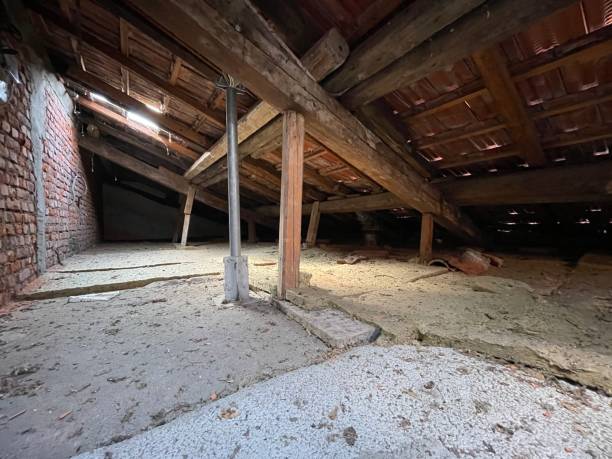 Contain All Areas To Prevent Spreading
We will use plastic sheets to ensure mold spores will not spread during the cleaning process. We will also mist mold-contaminated spaces to prevent the spread of dust during the remediation work.
Crawl Space Mold Remediation
The mold remediation process in a crawl space will involve the removal of all the contaminated materials, which we will clean separately using the right agents. We will apply appropriate mold removal agents such as fungicide and anti-microbial paint to coat all exposed wood. Our experts have appropriate safety gears to prevent them from breathing in mold-contaminated air. We will make sure we have thoroughly cleaned your crawl space to get rid of mold in the entire space.
Crawl Space Encapsulation
This will involve sealing any cracks or openings in your crawl space to prevent air from coming in and perpetuate mold growth. The air tends to attract moisture, the main cause of mold growth in your crawl space. We will also make sure your access door into your crawl space is airtightly sealed and insulated.
Benefits Of Crawl Space Mold Removal Services
Improved Indoor Air Quality
Mold can cause structural damage to the woods and find its way to your living spaces in your home through cracks in your crawl space walls. Close to one-third or half of your property or house air come from below your house. Mold spores can easily be absorbed into the air. This might affect the indoor air quality and cause health issues such as allergic reactions to you or members of your household.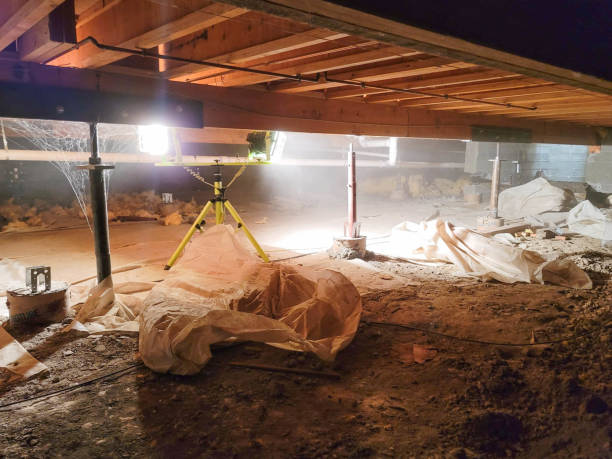 Cleaning mold in your crawl space will ensure it is free of many other things that might pollute clean air, including moisture and insects. You will greatly improve the indoor air quality.
Maintain Structural Integrity Of Your Property
When you eliminate mold problems in your property, it means there will be no wood rot issues. You will save money that you will have used to conduct repairs in your sub-floor and floor joists.
Improved Energy Efficiency
Our crawl removal services will enable you to find serious leaks that cause cold and hot air to penetrate your home and ov0erwork your air conditioning or HVAC system to maintain your heating and cooling needs. Encapsulatio0n of your crawl space will seal it off and reduce the cost of cooling and heating.
Additional Storage Space
An encapsulated 0crawl space can be used as extra storage space because it is clean, airtight, and dry. You will only need to add an airtight and insulated door. This will be a storage space just like any other in your home.
Thousands of homes in Indiana have crawl spaces. For the most part, crawl spaces are mold-free, but in cases where moisture or water gets in, there is a potential for mold. Even though you may not see the mold, it can cause major damage to your home and even cause health problems for your family. Mold Removal Indianapolis specializes in crawl space mold removal.
Call us immediately if you suspect there could be mold in the crawl space or anywhere else in your home. Trained professionals should only handle mold remediation. Our professional technicians are trained to detect mold in even the hardest-to-reach areas. We will handle the treatment of the mold, determine the cause of the issue, and help fix that. With over 25 years of experience, you can trust that Mold Removal Indianapolis will provide top-notch service and unbeatable customer care.
Causes Of Crawl Space Mold Growth
Downspouts and gutters that are not getting water far enough away from the home. It is recommended that water is taken 4-6 feet away from the house.
The high water table in the area. A crawl space is usually situated 3-4 feet underground. Sometimes the local water table is right below that. In times of heavy rain, this can cause large amounts of water to get into the crawl space.
Leaking pipes. Because leaks under homes can go undetected for a long time, even a small leak can cause a large amount of moisture in your crawl space. Even once the leak is fixed, the leftover water can still cause damage if it is not treated properly. If you have had a water leak or other water damage in your home, call us today to make sure your crawl space is mold-free.
Lack of vapor barrier. A vapor barrier stops moisture from rising from the ground. Every crawl space should have a 6-millimeter vapor barrier spread across the entire crawl space.
Faulty HVAC systems. If the drip line from your HVAC empties into your crawl space, this can be a big problem. In addition, HVAC systems can cause excessive condensation on the metal ductwork, leading to moisture and mold growth.
If you have experienced any of these issues, give us a call right away. Mold treatment is most effective when it is done as soon as possible. Untreated mold in crawl spaces can cause structural damage and reduce the air quality in your home. Keep your family and home safe by calling Mold Removal Indianapolis today!
Indianapolis Mold Remediation Experts
If you notice mold growth anywhere in your home or business, give us a call. Our Indiana mold remediation experts will respond quickly to mitigate as much damage as possible. We follow all IICRC and EPA protocols and are PMII certified. We also offer residential mold services, kitchen and bathroom mold removal, attic mold removal, and commercial mold services. We proudly service Indianapolis, Carmel, Noblesville, Zionsville, Avon, Greenwood, Westfield, Brownsburg, Lawrence, and Mooresville IN.
We are a fully insured and licensed mold remediation company in Central Indianapolis. We have reliable, highly trained, and experienced professionals to do an excellent job in crawl space removal. We have affordable solutions to ensure your crawl space is completely free of mold growth.
If you need professional crawl space mold inspection, remediation, or restoration services in the Indianapolis area, give us a call today. We are happy to offer free estimates to all potential customers!
Work with experts who know the correct way to deal with your mold issues.
Call for a FREE ESTIMATE TODAY!
We follow proper mold removal protocols put forth by the EPA, IAQA, & IICRC.
Your experience is our top priority, and our customers notice!
Ryker - Indianapolis, IN
We needed an estimate on some foundation work and their team was absolutely great to work with and on time. Great customer service and experts. If you need something definitely check these guys out.

Mandi - Indianapolis, IN
Seriously could not say one bad thing about the company or the people we interacted with. They answered promptly, scheduled our visit, and had a quote to us in no time. We decided to partner with A+ Restoration and the crew should up right on time and was very friendly.

Sarah - Indianapolis, IN
We had a bit of mold show up and were worried that there might be a bigger issue. Jeff came out, gave us a free estimate and helped us figure out how to deal with it ourselves! He gave us options, insight and peace of mind. I would highly recommend him.

Greg - Indianapolis, IN
Our basement flooded this past week. We had called serv pro, but were told it would be 2 days before they could come out. We called A+ Restoration and they were at our house in 45 minutes! Much better response time! A+ did a great job. We are so glad we got them to come out!

Craig - Indianapolis, IN
Did a great job with remediation, at a great price. Jeff was prompt in communication and helpful with any questions asked along the way.

Allen - Indianapolis, IN
I was very happy with my experience with A+ Restoration. They were very prompt, very professional. Did a great job of explaining the process that needed to be completed, then doing it! I highly recommend them.

Your trusted Central Indiana #1
Certified Mold Remediation
Company
We serve all of central Indianopolis.